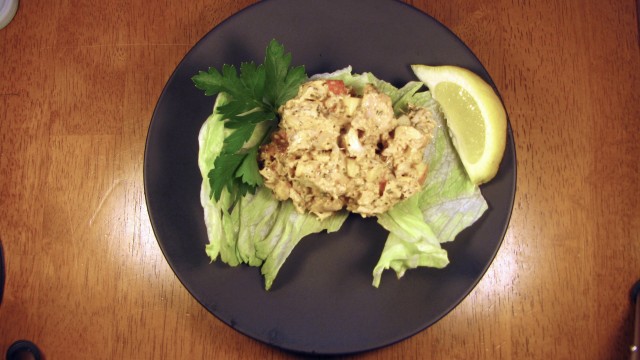 Smoked Chicken Salad
So you've made one of our chicken recipes and have some leftovers, now what? Try our chicken salad. The smoky flavor from the chicken gives it a fun twist, and the apple adds a surprising texture. It's quick and easy and better than the chicken salad you get at the deli counter.
ingredients
2 cups leftover chicken, finel chopped
1/2 cup mayonaise
2 Tbsp apple cider vinegar
1 Tbsp dried basil
1 tsp dried thyme
1 tsp paprika
1 apple (granny smith is recommended, but any crispy variety will work), cubed
directions
Whisk together the mayonaise and vinegar.
Whisk in basil, thyme and paprika. Season with salt and pepper.
Fold in chicken and apple.
Serve in a sandwich or with crackers.